The Barrel @ Clouds Vineyard
The Barrel is an iconic destination, shaped like a giant wine barrel in the grounds of Clouds Vineyard.
It is often referred to as "The Big Barrel"
We welcome all bookings.
Opening Hours Friday to Monday 10am to 4pm
and at other times, by appointment.
Normal Trading Hours
MONDAY – OPEN – TILL 4PM
TUESDAY – CLOSED
WEDNESDAY – CLOSED
THURSDAY – CLOSED
FRIDAY – OPEN – TILL 4PM
SATURDAY – OPEN – TILL 4PM
SUNDAY – OPEN – TILL 4PM
We are also available for
Group bookings, Events, Meetings and Functions.
by arrangement 7 days each week – dependant upon availability.
A number of multi-function spaces are available in a picturesque setting.
whether that be
The Barrel Room – for up to 15 people
The Cellar Room – for up to 30 people
The Oak Room – for up to 30 People,
The Glass House Room – for up to 80 people
Minimum numbers do apply.
Speak with our Events Coordinator or email Events@cloudsretreats.com.au
to see how we can help you with your special event.
The Barrel showcases wines from South East Queensland, Craft Beers & local produce.
This is an ideal space for your next gathering, whether that be
an engagement party, a wedding, a post wedding lunch, conference or a memorial.
We serve a selection of South East Queensland wines, predominately from the Granite Belt,
including wines prepared solely for us under the Clouds Vineyard label
as well as craft beers and cider from local breweries,
including 'Dark Cloud', a stout brewed exclusively for Clouds.
A creative bistro menu includes:
gluten free and vegetarian options.
Grazing platters and cheese boards.
We offer friendly service and plentiful parking in our family and
pet friendly space – dependant upon weather.
Perfect for group bookings, The Barrel invites booking enquiries
including accommodation packages in partnership with sister properties
Clouds Montville & Clouds Mapleton.
We invite you to take a wander in the grounds of Clouds Vineyard to soak in the glorious views and our vineyard.s,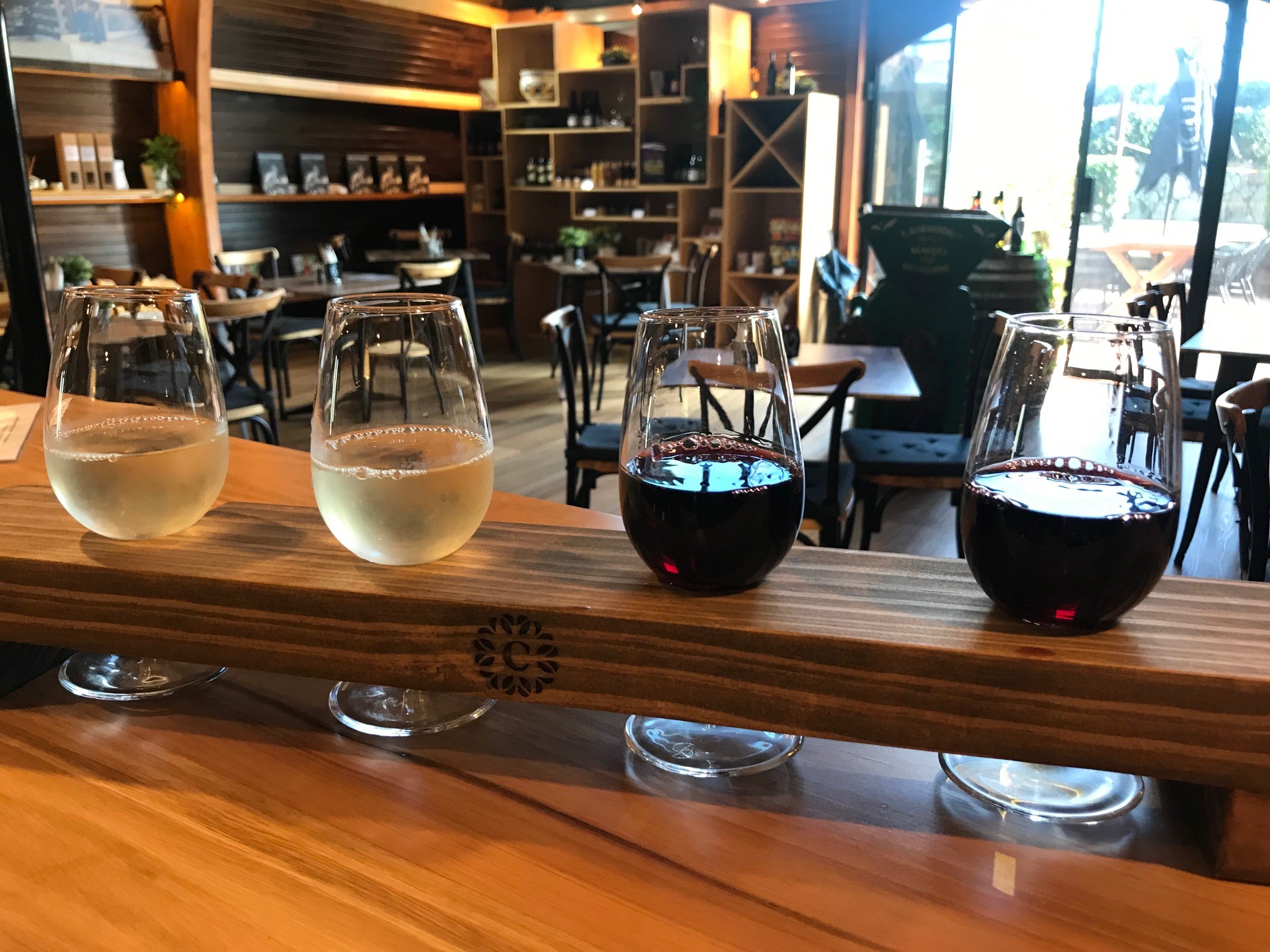 WINE FLIGHTS from $22
Queensland is home to some of the world's finest wine and winemakers.
We want to share the fruits of our labour with you, the wine drinker. Selected four wines from our
Clouds Vineyard – The Barrel Range
including  Chardonnay, Shiraz Rose, Shiraz & Merlot
Total serving of approx. 160ml (4×40)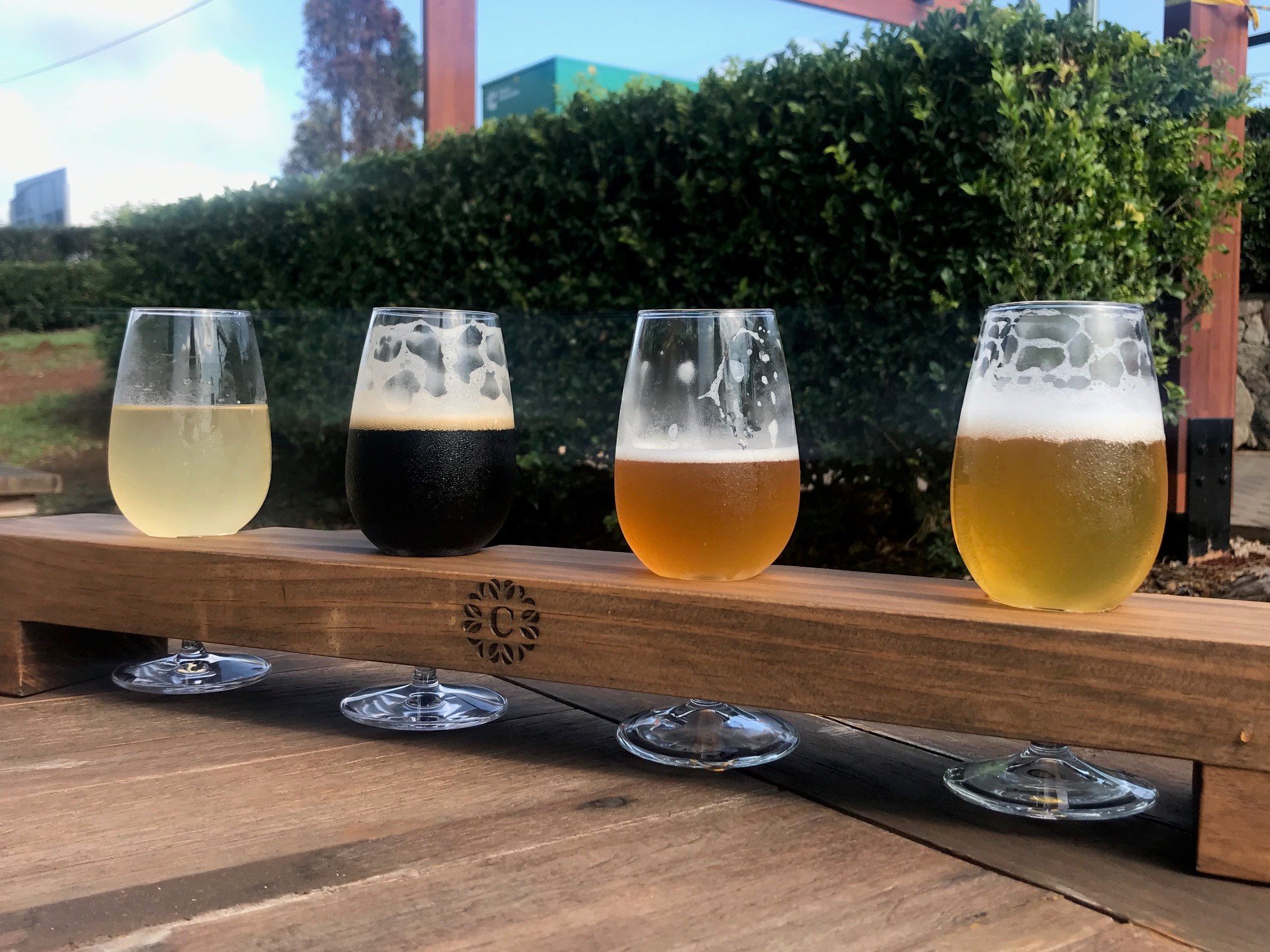 Beer Paddle $22
Indulge in a tasting paddle of four brews, poured straight from the keg.
Challenge your tastebuds as you're presented with some eclectic flavours alongside the popular favourites, such as
our exclusively brewed Dark Clouds Milk Stout.
and Selected three craft beers from the tap
Total serving of approx. 160ml