The Barrel @ Clouds Vineyard
We welcome all –  Thursday to Monday 10am to 4pm.
Bookings are recommended so as to avoid disappointment, especially on weekends.
The Barrel is an iconic destination, shaped like a giant wine barrel on the grounds of Clouds Vineyard Maleny.
A multi-function space in a picturesque setting.
The Barrel showcases wines from South East Queensland, Craft Beers & local produce.
We serve a selection of South East Queensland wines from Granite Ridge, Ballandean Estates, Jester Hill & Symphony Hill wineries, as well as craft beers and cider from local  breweries, including 'Dark Cloud', a stout brewed exclusively for Clouds.
A creative bistro menu includes gluten free and vegetarian options. Grazing platters and cheese boards are also served.
We offer friendly service and plentiful parking in our family and pet friendly space (not all weather).
Perfect for group bookings, The Barrel invites booking enquiries including accommodation packages in partnership with sister properties Clouds Montville & Clouds Mapleton.
We invite you to take a wander in the grounds of Clouds Vineyard to soak in the glorious views.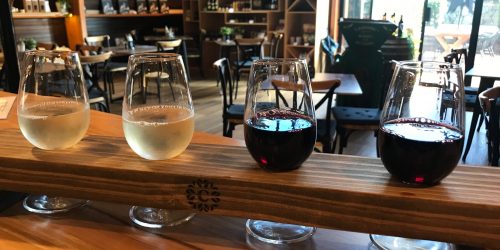 CLOUDS FLIGHT $10
Queensland is home to some of the world's finest wine and winemakers. We want to share the fruits of your labour with you, the wine drinker. Selected four wines from our Clouds Vineyard – The Barrel Range, including Rose, Chardonnay, Shiraz & Merlot Total serving of approx. 150ml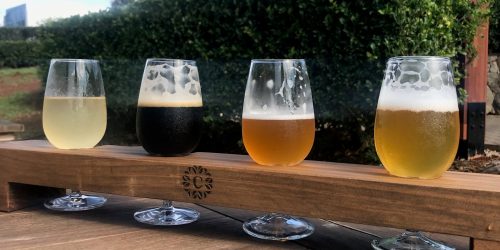 Beer Paddle $10
Indulge in a tasting paddle of four brews, poured straight from the keg. Challenge your tastebuds as you're presented with some eclectic flavours alongside the popular favourites, such as our exclusively brewed Dark Clouds, Milk Stout. Selected four craft beers from the tap Total serving of approx. 160ml